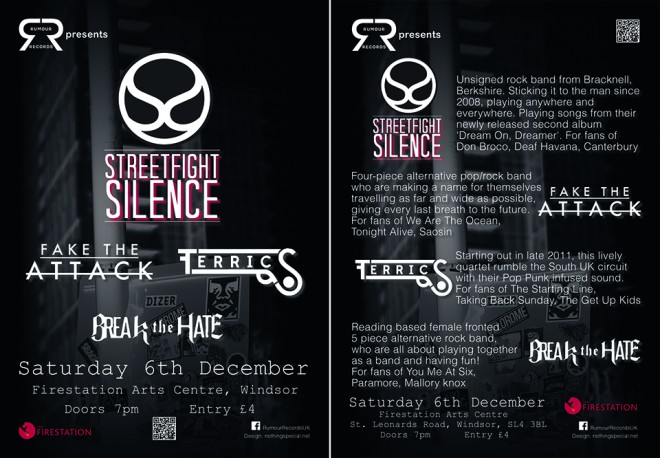 At Rumour Records , a project which I'm a founding member of, It has been my responsibility to manage the promotional print media and event photography.
Our latest event took place on the 6th December at the Firestation Arts Centre, Windsor.
Using a street art photograph which was taken in Shoreditch for the background, I applied various filters and gradient patterns in Photoshop, and then used Illustrator to Image Trace the band logos and convert them to vector image layers.
This was an enjoyable project for me, and the first time I've ever sent anything to print. Hopefully this will not be the last time I work on a project of this nature.